Ladies 9 Hole 9, dine & wine @ Osprey Point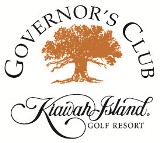 LADIES 9 HOLE BLITZ
This week, invite your spouse or friend for 9 holes followed by dinner.
There is one opening for a team of (2). Please email [email protected] if you can play.
Cost
$34+ tax and gratuity per person for dinner billed to your member account
Member bar billed to your Governor's Club account
$5 per person for prizes billed to your Governor's Club Account.
Format
Four person team scramble
Please contact Sara Youngner if you have any questions, or for assistance,
[email protected] or (843) 768-5825.
To be included in annual Ringers, hole-in-one etc. please complete KLNH form here>>