Ladies 18 Hole Blitz @ Turtle Point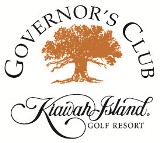 LADIES 18 HOLE BLITZ
Enjoy a friendly round of golf with other Governor's Club ladies who enjoy playing 18 holes. The format varies each week. $5 per person for prizes billed to your Governor's Club account. Gift card payout after the end of the season for cumulative prize winnings.
Format: TBD
Due to COVID-19 blitzes will be straight tee times. Tee times will be posted in advance.
TEE TIMES
www.GCladies18.golfgenius.com
Use GGID: GC18
Ignore email and password
* Please be sure to follow social distancing guidelines at all times.
* Please maintain good hand hygiene
* If you are not feeling well, please do not sign up or cancel.
* Please specify Walking or Riding in the registration
* If you are in a bunker, you may lift and place (no penalty)
* Please do not gather before or after in groups
Please contact
Sara Youngner if you have any questions, or for assistance,
[email protected], (843) 768-5825
or The Governor's Club Office, (843) 266-4634, [email protected]