Ladies 9 Hole Blitz @ Osprey Point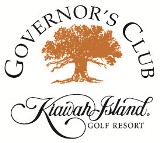 LADIES 9 HOLE BLITZ
Enjoy the company and camaraderie of other Governor's Club ladies who enjoy playing 9 holes.
Format
Team Net
Tee Times
VIEW TEE TIMES ON WEB PORTAL
www.gcladies9golfgenius.com
GGID is 2020GCLadies9 (ignore username or password)
Entry and Prizes
$3 will be billed to your GC account.
Prize winnings will accumulate through the end of May.
Season winnings will be paid out in the form of a gift card and mailed to you in June.
COVID GUIDELINES
* Please be sure to follow social distancing guidelines at all times.
* Please maintain good hand hygiene
* If you are not feeling well, please do not sign up or cancel.
* Please specify Walking or Riding in the registration
* If you are in a bunker, you may lift and place (no penalty)
* Please do not gather before or after in groups
Please contact Sara Youngner if you have any questions, or for assistance,
[email protected] or (843) 768-5825.